Alex's Lemonade Stand Foundation's COVID-19 Efforts
Children undergoing cancer treatment are immunocompromised, making them one of the most susceptible groups to COVID-19. For children with cancer, treatment can't stop.

These children and their families still need to travel for cancer treatment, find lodging, and, of course, buy groceries. And since many of these families live on a single income, with one parent dedicating vast amounts of their time to their child, they're finding themselves even more strapped during this time of uncertainty. But we can help.
In response to supporting these immediate needs, ALSF has created an emergency fund to help these children and their families during this critical time. Support will include funding for extended hotel stays, grocery assistance for families whose income is impacted by the virus, and support for families traveling to the hospital for standard cancer treatment.
Support ALSF with a Virtual Grocery Run
Volvo Cars for Alex has launched a Virtual Grocery Run program to support families of children with cancer during the COVID-19 crisis. Donate what you would normally spend on your weekly grocery run and help families in need. Of course, we encourage all donations big or small.  Every little bit helps these families in need!





Volvo Cars USA will match all donations up to $100,000 during this time. If you donate $1,000 or more, you will be eligible to receive a Volvo Affinity pin redeemable on a discount towards the purchase or lease of a new Volvo as our thank-you to you.





Share your love!  Post a photo of your family on social media with the hashtag #virtualgroceryrun to help spread the word and show you care!

All of us at Culver City Volvo Cars knows, that together we can do this!



Who is Alex?
A week before her first birthday in 1997, Alexandra Scott was diagnosed with neuroblastoma. While going through treatments for her cancer, she decided that she wanted to help raise money for her doctors so they could help other children with cancer. She held her first lemonade stand in her front yard at the age of four and the story of the Alex's Lemonade Stand Foundation began.
While bravely battling her own cancer, Alex and her family continued to hold yearly lemonade stands in her front yard to benefit childhood cancer research. News spread of the remarkable sick child dedicated to helping other sick children. People from all over the world, moved by her story, held their own lemonade stands and donated the proceeds to Alex and her cause.
In August of 2004, Alex passed away at the age of 8, knowing that, with the help of others, she had raised more than $1 million to help find a cure for the disease that took her life. Alex's family - including brothers Patrick, Eddie, and Joey - and supporters around the world are committed to continuing her inspiring legacy through Alex's Lemonade Stand Foundation, which is one of the largest charities supporting pediatric cancer research in the United States Alex's Lemonade Stand for Life is the exciting partnership between Volvo and Alex's Lemonade Stand Foundation (ALSF).  Over seven years ago, Volvo met Alex Scott, an amazing young girl, and joined in her thirst to help fund a cure for pediatric cancer. Alex's courage and ingenuity were the inspiration for the
Volvo for Life Butterfly Award
.  Her legacy is very much alive.
Alex's Lemonade Stand Foundation is dedicated to realizing Alex's dream of eradicating childhood cancer. Donate to ALSF and help us bring life changing and lifesaving treatments to more children with cancer. To date, ALSF has funded more than 250 research projects at more than 70 institutions. In addition, ALSF is able to provide financial and educational resources to families through our childhood cancer programs. Our impact is powered by your generosity and dedication to our cause.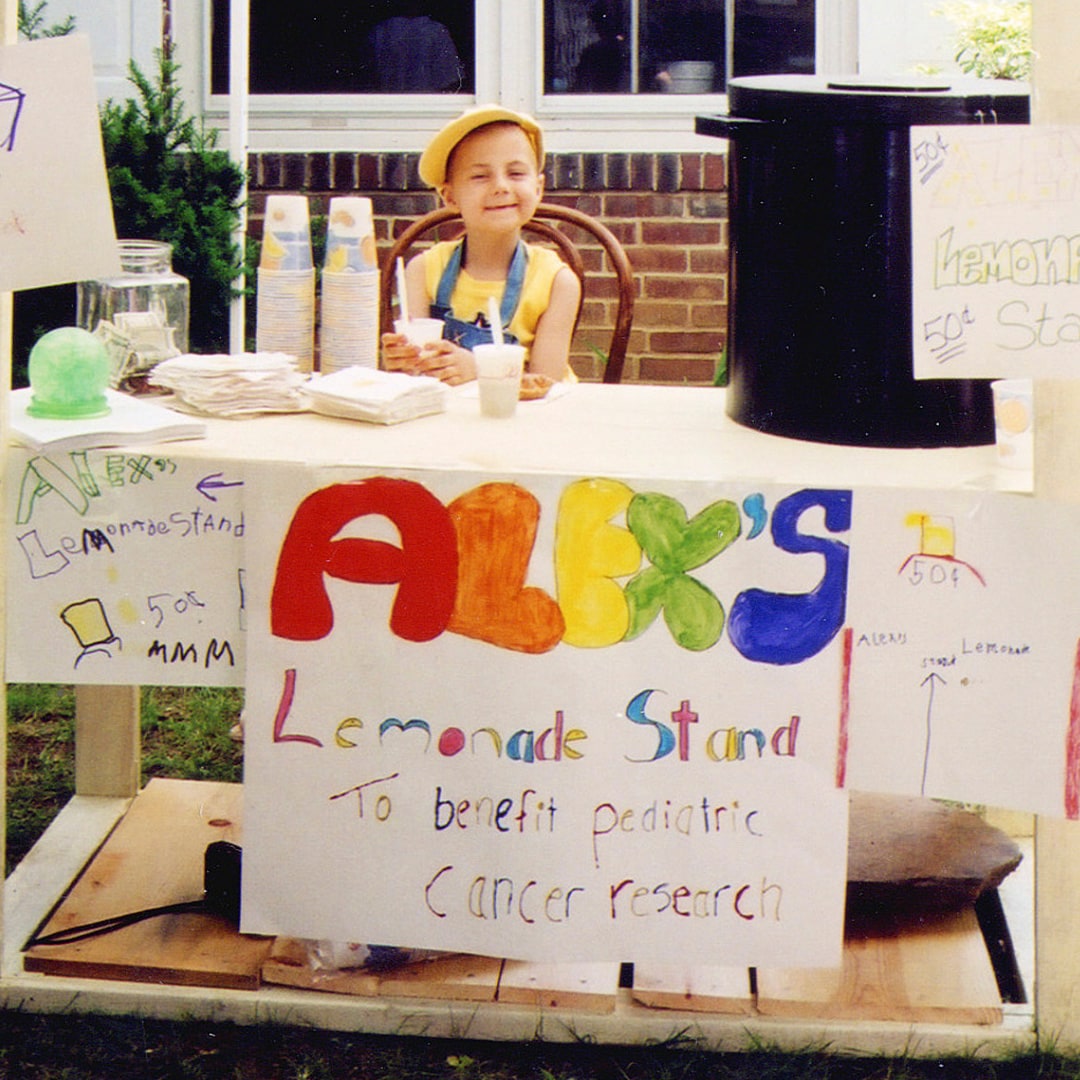 When she was just four-years-old, Alex held her first childhood cancer fundraiser in her front yard and raised over $2,000. By the time of her death in 2004, Alex raised $1 million and inspired a legacy of hope and cures for childhood cancer.

Make an Inquiry