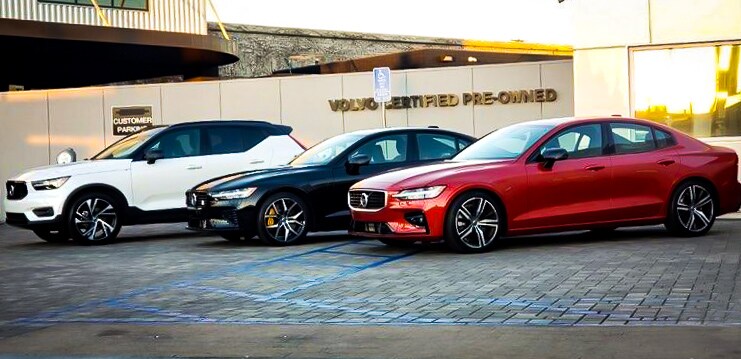 Gayle Anderson of KTLA 5 was on the ground here at Culver City Volvo chatting with Executive Editor of Autotrader, Brian Moody about the upcoming 2018 L.A Auto Show and Volvo's participation in the event!

Gayle Anderson deep dives with Volvo Car USA representative, Russell Datz here at Culver City Volvo! Russell explains to Californians how and why Volvo has been a pioneer in the world of both safety and trend setting designs.

Gayle Anderson has a chat with Kelley Blue Book executive, Michael Harley here at Culver City Volvo! Michael goes into detail about how much Volvo as a brand has changed over the years and why within the latest decade these progressive changes have been so sudden!

Gayle Anderson teams up with Brian Moody to delve deeply into what makes Volvo's new line of performance and hybrid vehicles so revolutionary and special!

Hours
Monday

9:00 am - 6:00 pm

Tuesday

9:00 am - 6:00 pm

Wednesday

9:00 am - 6:00 pm

Thursday

9:00 am - 6:00 pm

Friday

9:00 am - 6:00 pm

Saturday

10:00 am - 6:00 pm

Sunday

Shop 100% On-line
Make an Inquiry