Purify Your Air For Healthy Driving
Have you ever thought about the air you and your passengers are breathing in your car?
Harmful allergens are living and thriving inside the ventilation system and these pollutants are blown into the passenger compartment when the fan is turned on. That means every time you heat or cool your car, you are putting the health of you and your passenger at risk.
Volvo is here to help. We will provide you with a Germ Free Volvo, using Samsung's Air Sterilization System. 
Retail Price of $599+ tax
ICAPS is an innovative technology from Samsung that will purify your air and clean your vehicle's ventilation system - with no moving parts or replacement filters. 
What does ICAPS do?
It eliminates:
Allergens (Dog/Cat Allergens, Dust Mites) 

Viruses: Influenza Virus (H1N1), Avian Virus (H5N1)

Mold, Mildew, Fungi, and Germs

Indoor Air Contaminants

Bacteria (MRSA/E-coli)

Cigarette Smoke and other Odors
The best part is, there are no filters to change, EVER, during it's 10 year life span. It is a completely noise free system and you get a 5 year warranty!
See below for a simple look at how your ICAP will work for you.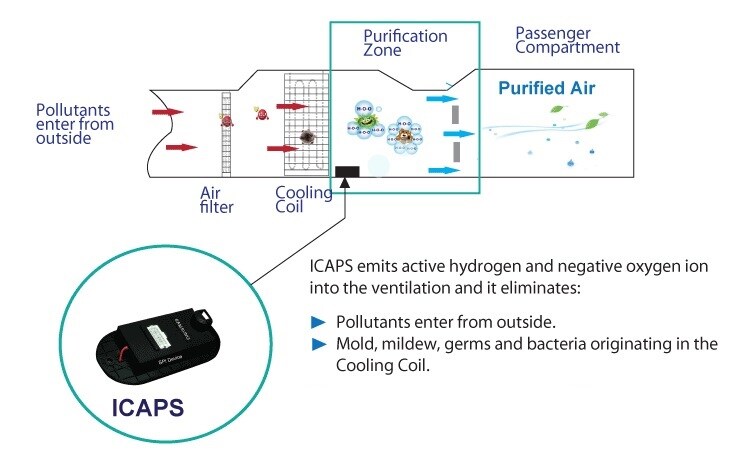 For more information, or to get make your Volvo Germ Free, please contact Ryan Annett, Finance Director at 310-636-8925 or email him at ryan@culvercityvolvo.com