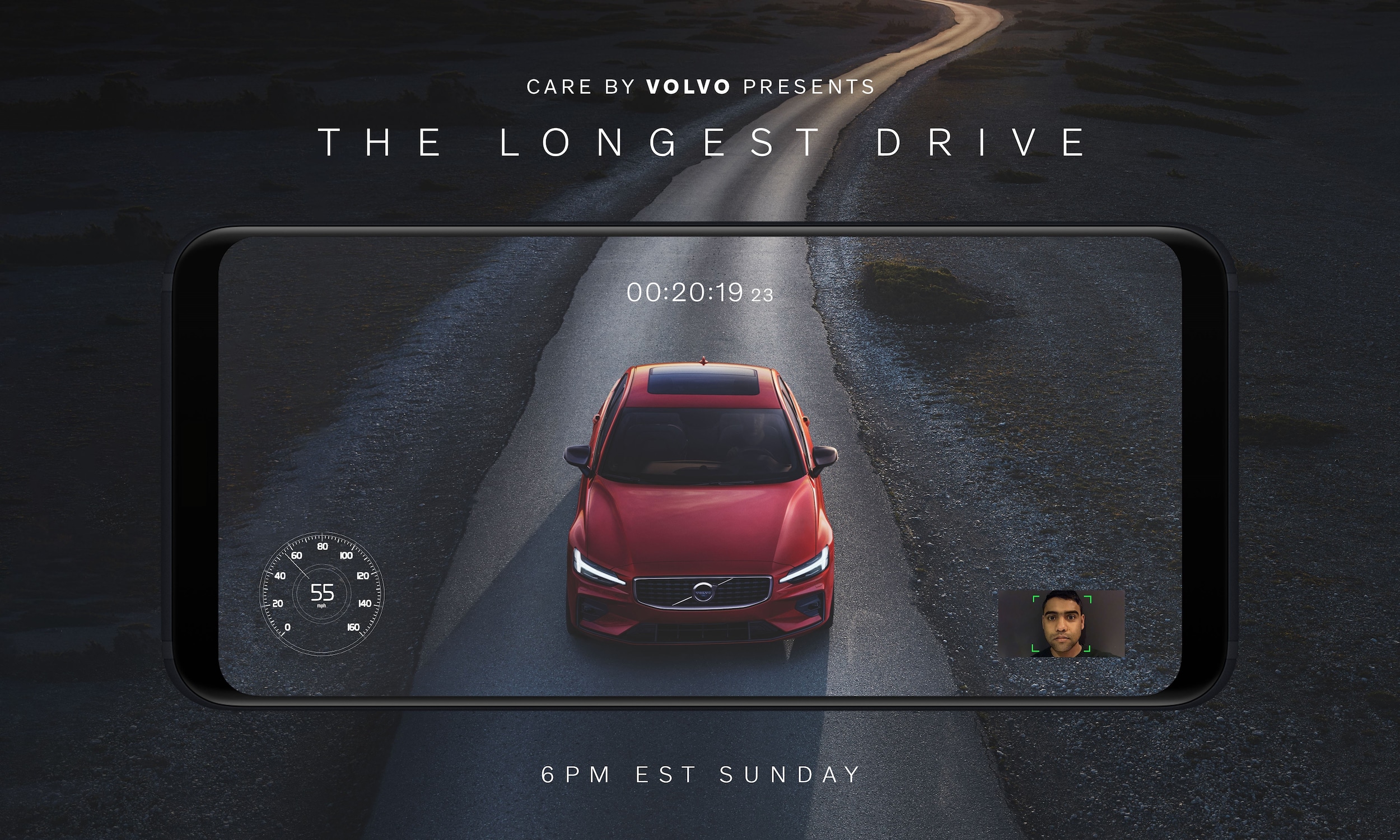 Football's biggest night wasn't enough distraction to stop over 40,000 virtual test drives of the all-new Volvo S60 in the company's "The Longest Drive" mobile campaign. The longest drives were an amazing 9 hours, 47 minutes and 42 seconds; 7 hours, 46 minutes and 25 seconds; and 7 hours, 37 minutes and 51 seconds. These three contestants kept their eyes on the all-new Volvo S60 the longest during the game, ultimately winning a Care by Volvo vehicle subscription.
"We were thrilled that so many people took the all-new Volvo S60 on a virtual test drive, likely one of the longest brand exposures of the night," said Bob Jacobs, VP of Marketing, Brand and Communications, Volvo Car USA, "It's great to see the S60 encouraged so many fans to try something different – it's exactly what the car stands for."
Care by Volvo is the only national flat-rate car subscription program that includes essentially everything except gas. Items such as tire protection, maintenance and even insurance are included into the subscription. The Care by Volvo subscription term is for 24 months, with an option for customers to change cars as early as 12 months into the agreement. You can't lose!

The all-new S60 is the first Volvo car built in the United States at the company's manufacturing facility in Ridgeville, South Carolina. A 2019 North American Car of the Year finalist, the S60 features a luxurious interior, increased levels of space, advanced connectivity, plus Volvo Cars' latest driver support systems and other safety technology.
Culver City Volvo has the all-new S60 in stock. Come in for a test-drive!