New Volvo V60 Cross Country takes the family crossover off the beaten path
Volvo Cars today revealed the new Cross Country version of its V60. The rugged V60 Cross Country is the latest addition to the company's line-up of brand new Volvos that showcases the company's transformation in recent years.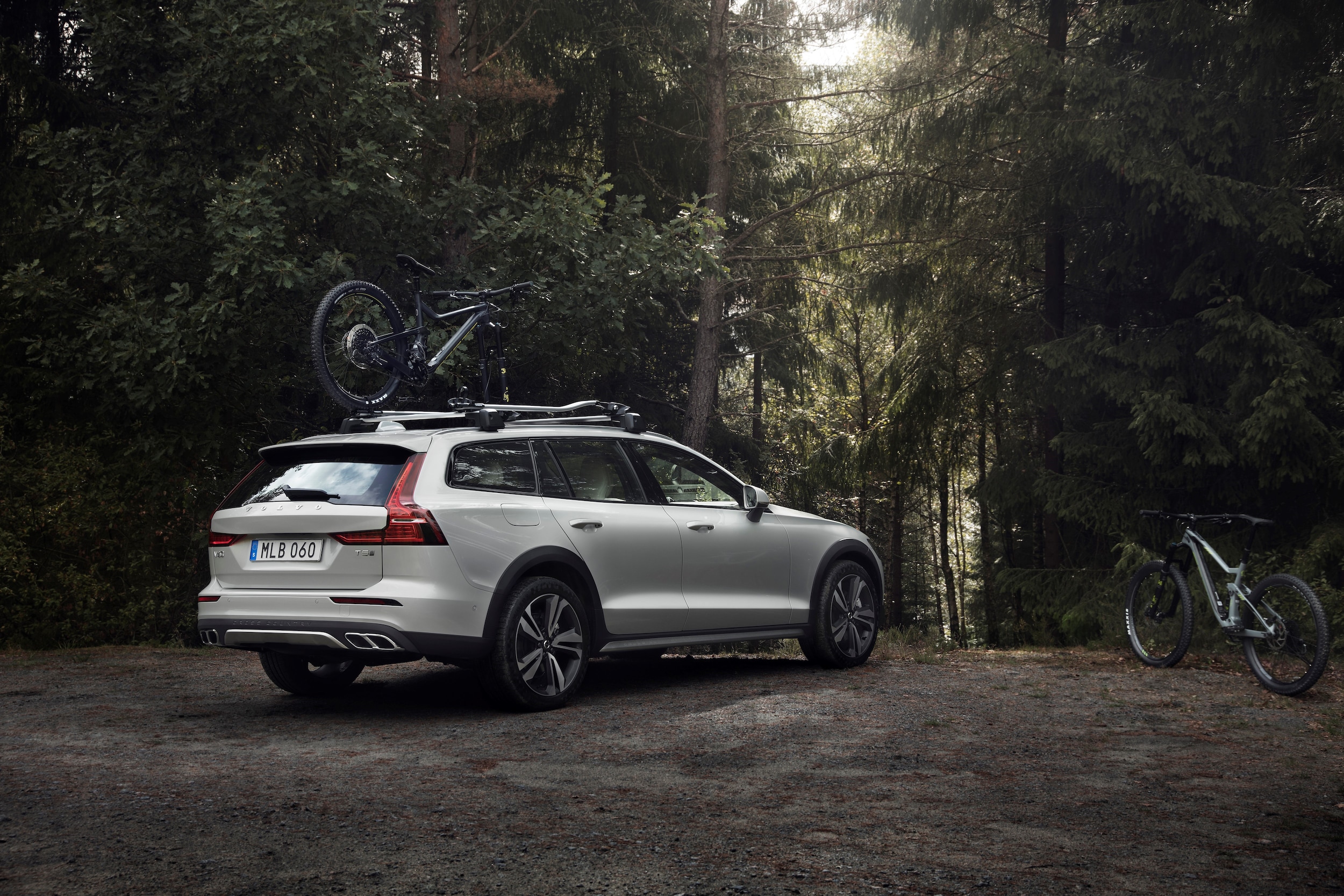 Like the V60 that was launched earlier this year, the V60 Cross Country personifies the versatile Swedish family crossover utility vehicle. It adds the capability on and off the beaten track that has defined Volvo's Cross Country models since its introduction in 1997, taking the V60 from the suburbs to the skogen (Swedish for forest).
"With the new V60 Cross Country, we take our Swedish family estate from one natural habitat to another,"
said Håkan Samuelsson, president and chief executive of Volvo Cars.
"We invented the Cross Country segment over 20 years ago and with this car, we reinforce our long-standing pedigree in safe, capable and versatile family cars."
Ground clearance for the V60 Cross Country is almost 3 inches higher than the regular V60, thanks to the specially developed Cross Country chassis and suspension that enhance the car's off-road capabilities. All-wheel-drive is standard on the new V60 Cross Country, as are Electronic Stability Control, Hill Descent Control, Corner Traction Control and a special Off-Road driving mode.
Like its 60 Series and 90 Series mates, the new V60 Cross Country benefits from Volvo Cars' award-winning Scalable Product Architecture (SPA) platform, safety technology and infotainment system.
"The V60 Cross Country is every bit as refined as the other 60 and 90 Series cars based on our SPA platform," said Henrik Green, senior vice president of research and development at Volvo Cars. "The added versatility makes it at home in town and country, thanks to a higher seating position, increased ground clearance and dynamic all-wheel-drive capabilities."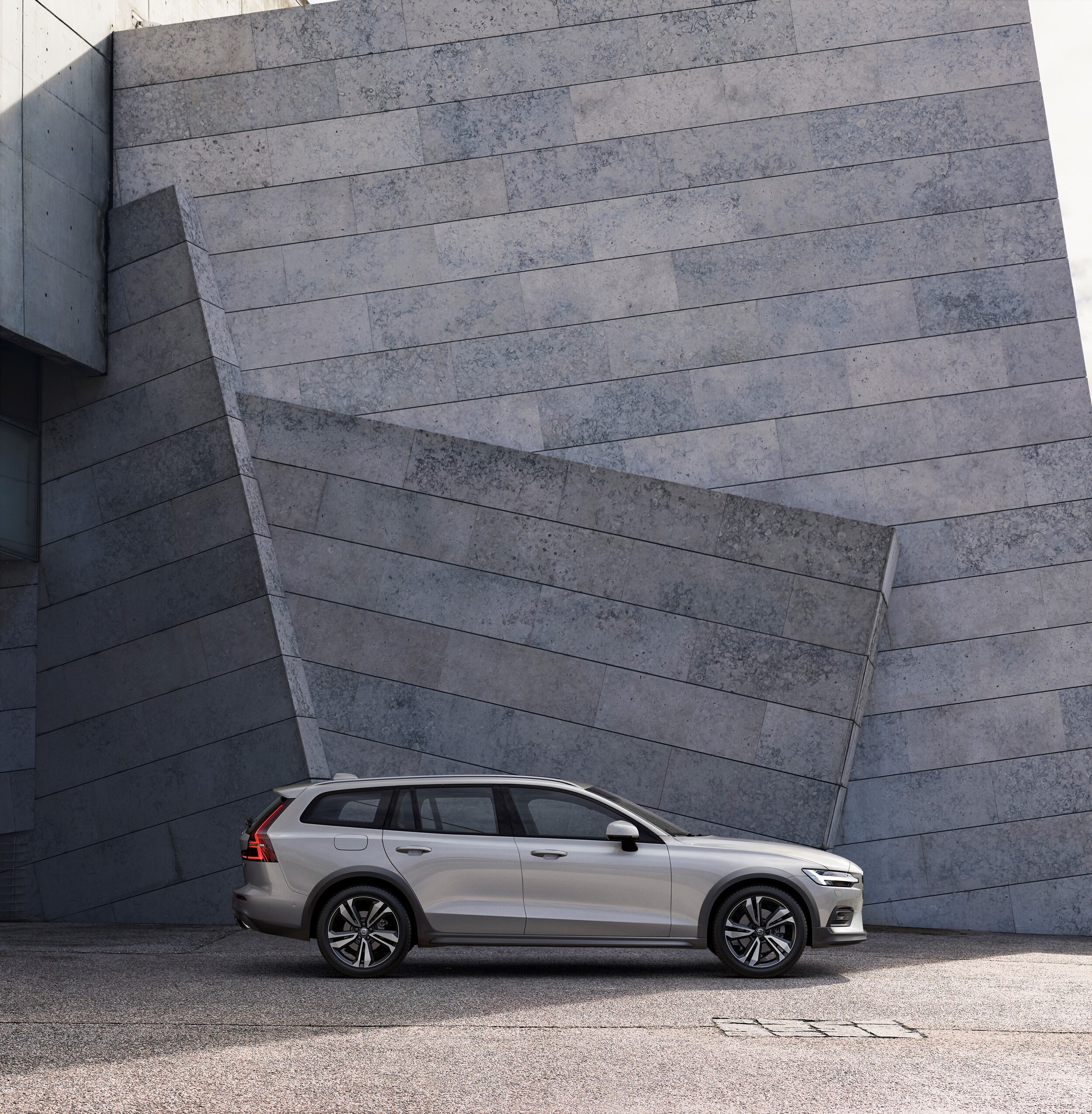 Volvo Cars' Sensus Connect infotainment system is fully compatible with Apple CarPlay, Android Auto and 4G, and keeps drivers connected regardless of whether they travel in urban areas or across the countryside. The intuitive tablet-style touchscreen control combines car functions, navigation, connected services and in-car entertainment apps.
Volvo Cars' award-winning City Safety with Autobrake is fitted as standard and assists the driver in avoiding potential collisions. It is the only system on the market to help recognize pedestrians, cyclists and large animals.
The Pilot Assist system supports the driver with steering, acceleration and braking on well-marked roads up to 80 MPH. Run-off Road Mitigation, Oncoming Lane Mitigation and other steering assistance systems are standard. The optional Cross Traffic Alert with autobrake further enhances safety. These and other proven safety technologies make the new V60 Cross Country one of the safest cars on the road.
The new V60 Cross Country is also available through Volvo Cars' premium subscription service Care by Volvo, which offers car access via a monthly flat-fee subscription rather than ownership.
The new V60 Cross Country will be available with a T5 AWD propulsion system. Hybrid and plug-in hybrid models will follow at a later stage.
Contact Culver City Volvo Cars for details and information.