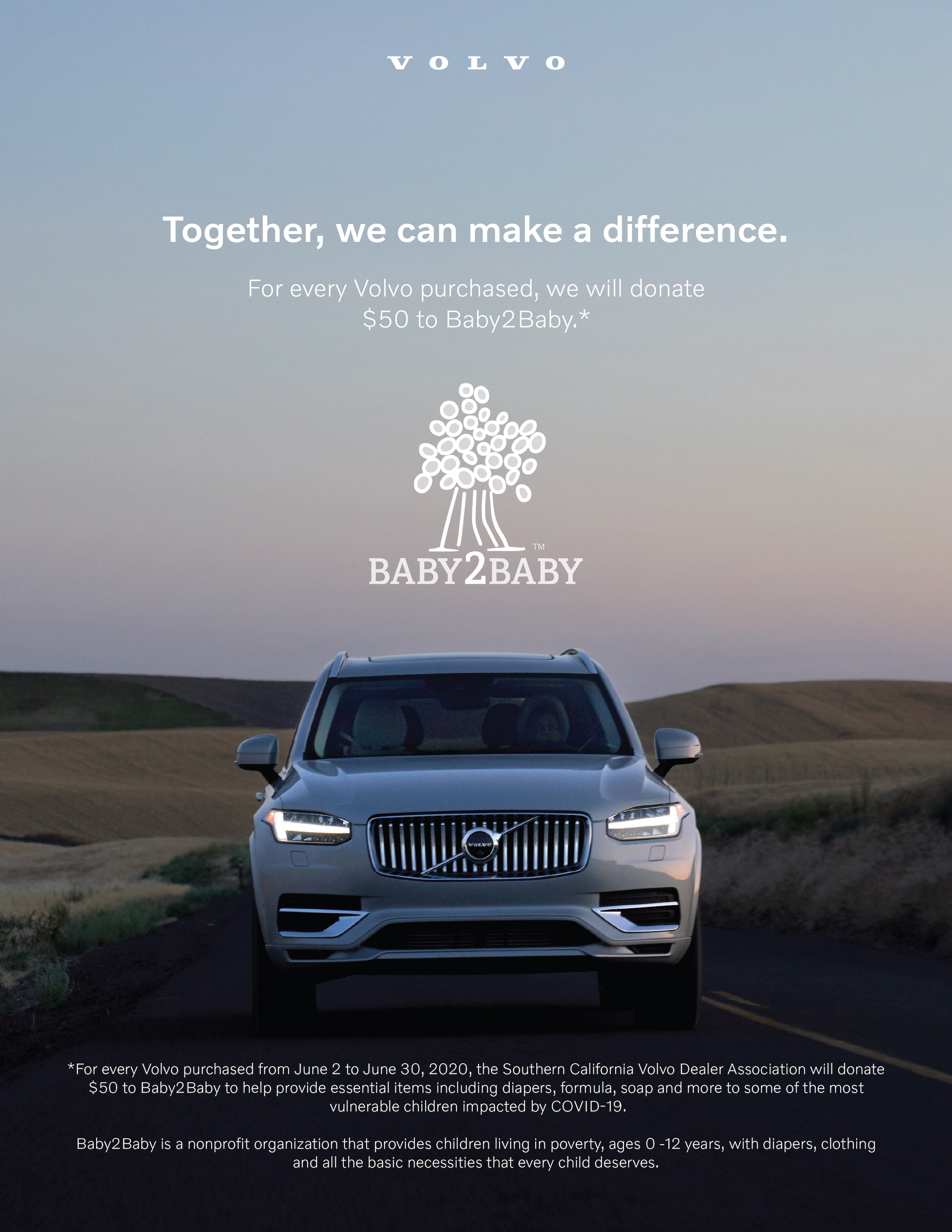 Together, We Can Make a Difference
For every Volvo purchased at Culver City Volvo Cars in the month of June, we will donate $50 to Baby2Baby to help provide essential items including diapers, formula, soap and more to some of the most vulnerable children impacted by COVID-19.
Baby2Baby is a nonprofit organization that provides children living in poverty, ages 0 -12 years, with diapers, clothing and all the basic necessities that every child deserves.
Children living in poverty are the most vulnerable in any crisis. COVID-19 is no exception, and the underserved communities have been the most severely impacted by this pandemic. The families Baby2Baby serves were choosing between diapers and food even before COVID-19, and now they are struggling even more due to millions of lost jobs, empty shelves and increased lack of access to these critical items.

In the last few months, Baby2Baby has distributed over 13 million essential items including diapers, formula, soap, shampoo and baby food to children impacted by COVID-19, and the need is only growing. When Baby2Baby can provide these basic necessities to families, they are able to use their extremely limited funds to pay their rent, keep their lights on and feed their children.

Your new Volvo purchase will help families and children in need at a critical time.