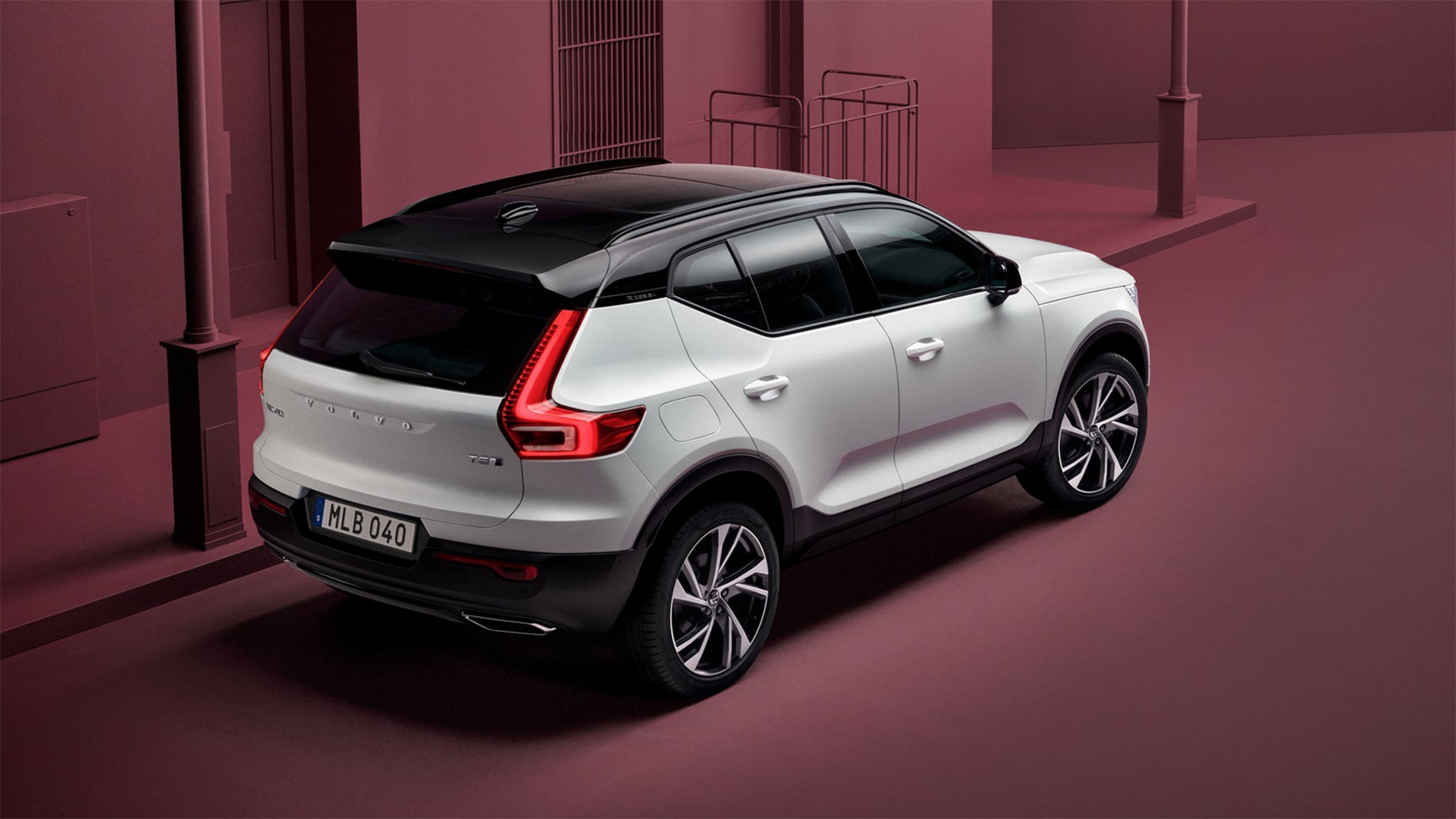 To create our smallest SUV, Volvo looked to architecture, culture and art for inspiration. By thinking differently, Volvo designed a vehicle that is not like anything you've ever experienced before. Recently unveiled, the Volvo XC40s smart storage solutions, high-tech interfaces, and bespoke design options make it completely for you.
Design

Innovation

Storage

_

Our  bold color palette adds life and energy, while a host of customizable options let you express your individuality. The Volvo XC40 is an experimental model firmly grounded in Volvo's Swedish roots.

_

Make every drive even more intuitive with the latest generation of City Safety, a semi-autonomous Pilot Assist system, 9" Sensus touchscreen, Cross Traffic Alert with auto brake and a 360 Camera that helps you easily maneuver into those tight parking spaces.

_

Our minimalistic Scandinavian interior provides innovative ways to store your daily gear. We include best-in-class door panel storage, dedicated space for coins, and your phone and even a fold-away hook for securing bags.